R = registration required
$ = paid event
HOW TO REGISTER
 THURSDAY, OCTOBER 5
2017 Alumni Awards
6:30 p.m. ceremony, 7:30 p.m. reception
Earl and Darielle Linehan Concert Hall, PAHB
Each year, the UMBC Alumni Association honors Retrievers who have made an outstanding contribution to their professions and their communities. Click here to register for the event, and head to to the Alumni Blog to read detailed bios of this year's awardees. R
FRIDAY, OCTOBER 6
Poetry Slam
6:30-8:30 p.m.
Atrium and Lobby, PAHB
Slam BIG and Win BIG at the fifth annual Poetry Slam hosted by the English Department! A panel of judges will award prizes– including $200 for 1st place — for students and alumni sharing their original work. To participate in the slam, submit a print and video version of original poetry no more than five minutes long to HomecomingSlam@gmail.com. Entries will be judged on their poetic effects, compelling content, and performance. All UMBC students and alumni are eligible to enter. R
Homecoming Bonfire
Dusk
Erickson Field
The annual Homecoming bonfire is a long-standing favorite of the UMBC community. This year, the bonfire will feature free chicken wings, falafel, and drinks, games for all to play, Homecoming giveaways, and the musical stylings of the UMBC Pep Band and Drumline! Food will be served beginning at 7 p.m., and the fire will be lit soon after. This event is sponsored by the Student Events Board (seb), and open to all!
Retriever Dance Marathon
10 p.m.-2 a.m.
UC Ballroom

Join Retriever Dance Marathon (RDM) for a night of dancing for the kids! RDM works with the Be Positive (B+) Foundation to provide financial assistance for families of children with cancer. Each year they host a dance marathon at UMBC to celebrate the past year's fundraising efforts. Students, faculty, and staff are invited to join them for raffles, giveaways, free food, and dancing For The Kids (FTK) to help support children with cancer and their families. Want to help RDM reach their goal? Visit umbcrdm.site.
SATURDAY, OCTOBER 7
HackUMBC
10 a.m. Saturday, October 7 – 3:30 p.m. Sunday, October 8
Various Locations
Join students from up and down the East Coast for this 24-hour tech innovation marathon! For more information and the full schedule of events, head to http://hackumbc.org.
Homecoming Block Show
8-10 p.m.
Fine Arts Recital Hall

Come out and support members of UMBC's National Panhellenic Council (NPHC) & Multicultural Greek Council (MGC) as they showcase their talents in the Homecoming Block Show.
SUNDAY, OCTOBER 8
Women's Soccer vs. Hartford
1 p.m.
Retriever Soccer Park $

Volleyball vs. Albany
1 p.m.
RAC Arena $

MONDAY, OCTOBER 9
Homecoming Hype
12-1 p.m.
Commons Terrace
Join (seb) for some awesome Homecoming swag, music, and fun! Homecoming Hype is your one-stop shop for the up-to-date information on the remaining Homecoming events, and your chance to stock up on black and gold gear. You won't want to miss the performances by the UMBC Spirit Teams and free popcorn! See you on The Commons Terrace!
TUESDAY, OCTOBER 10
Homecoming Screenprinting & Crafts
12-2 p.m.
Commons Mainstreet
Stop by Mainstreet in The Commons to get your exclusive Homecoming screen-printed swag. Canvas bags will be provided, but supplies are limited! Get there early to ensure you don't miss out on this fun event! commonvision, your campus print and design center, will be on-site to do the screenprinting. (seb) staff will also be around if you have questions or need an updated Homecoming schedule!
WEDNESDAY, OCTOBER 11
Grit and Greatness: The Campaign for UMBC Campus Kickoff
7:30 a.m. – 5:30 p.m.
Various Locations
Stay tuned for more details on the campus-wide launch of the Grit and Greatness campaign!
THURSDAY, OCTOBER 12
Talent Show
8 – 10 p.m.
UC Ballroom
This Homecoming favorite is sure to feature some of the most talented students on campus. Join (seb) for an evening of dancing, singing, and many other wonderful displays of student talent! The Ballroom will fill up fast, so get there early to get your seat. If you or your organization are interested in performing, we'll be holding auditions on September 20 and 21 at 7 p.m. in the Commons Sports Zone…contact (seb) for more details!
FRIDAY, OCTOBER 13
Men's Basketball Tip-Off Event
7 p.m.
Bond Street Wharf, 901 S. Bond St., Baltimore, MD 21231
Join us on the evening of October 13 to celebrate the upcoming 2017-18 season for the Men's Basketball team! The reception will open at 6 p.m., with the dinner and program beginning at 7 p.m. The program will feature former National Coaches of the Year Gary Williams and Dave Odom. Please RSVP by October 1!
Questions? Contact Kelsey Fitzpatrick '12 at fkelsey1@umbc.edu or 410-455-3389. R, $
Student Leader Reunion
7 p.m.
RAC Fitness Studio
Calling all alumni members of (seb), SGA, Greek Life, and the Commons: join us for dinner and a reunion before the Comedy Show! Click here to RSVP today. Questions? Email Poulomi Banerjee '16 at poulomib22@umbc.edu. R
Comedy Show with Trevor Noah
8 p.m. doors, 9 p.m. show
The RAC
This is a must-see event…(seb) is excited to host Trevor Noah for an evening of stand-up comedy! Known for his hilarious impressions and witty hosting of The Daily Show, Trevor Noah is one of the most popular names in comedy. Tickets are selling fast — head over to tickets.umbc.edu to purchase yours today! Please note that seating is general admission. R, $
SATURDAY, OCTOBER 14
Family and Parent Breakfast
9:30-11 a.m.
Skylight Room

Join us for a Homecoming Family breakfast! Meet with other families and members of the campus community to check-in on the first few weeks of the fall semester. Breakfast and freebies are on the menu! Tickets are $10 per person, but students with a red card and children 12 and younger eat free. R, $
Grit-X Talks
10 a.m.-12 p.m.
Black Box Theatre, PAHB

Back by popular demand from the 50th anniversary weekend, we invite you to listen and learn as some of UMBC's most intriguing faculty and alumni minds enlighten us. Check out the full lineup of speakers here! R
Homecoming Carnival
12-9 p.m.
Erickson Field
Fun for all ages, the Homecoming Carnival is one of the greatest campus traditions! Come by Erickson Field for a variety of food trucks, rides, games, and a good time for the whole family! Unlimited ride passes are available at the gate for $5 (cash only), but admission is free! There will also be a hospitality tent for those guests who are 21 and over with a government-issued ID. R
Humanities Scholars Program Alumni Reception
12-2 p.m.
Dresher Center Conference Room (Room 216), PAHB
Good company, good food, and good views. What else can we ask for? Come over and enjoy one of the best views on campus while catching up with other humanities scholars alumni and meeting the current ones. R
Celebrate with the Honors College
12:30-2:30 p.m.
The Sports Zone, Mezzanine Level, The Commons
Reconnect with Honors College friends, and make new ones! Please join the faculty and staff of the Honors College for a family-friendly celebration of the Honors College community. Open to alumni and current students and their families. There will be a craft, door prizes, and refreshments. For questions or more information, email the Honors College at honorscollege@umbc.edu or call 410-455-3720. R
Fab Four Alumni Luncheon
12:30-2 p.m.
Skylight Room and Fireside Lounge
The Fab Four are at it again! Connect with the first four graduating classes over a buffet lunch and reminisce on the last 50 years (and how great the 50th weekend was!). Alumni and current students will deliver remarks on how the campus continues to grow as we move into our next half-century. R, $

Women's Lacrosse Alumni Game
2 p.m.
UMBC Stadium
Softball Alumni Game
3 p.m.
Alumni Field/Baseball Stadium
Men's Basketball Black & Gold Scrimmage
3 p.m.
RAC Arena
Coming off one of their best seasons in school history, the UMBC Men's Basketball team is preparing for another great run this year! Check out the squad in their annual Black & Gold Scrimmage at the RAC Arena. Admission is free for all!
AKA Lambda Phi Reunion
3-6 p.m.
Flat Tuesdays
We're calling all alumnae members who were initiated in the Lambda Phi chapter to join us for a Homecoming social. The registration fee is $10, and we encourage you to make a minimum donation of $15 to support the Second Generation Scholarship. We also encourage you to attend other Homecoming events, including the Carnival – the more, the merrier! Heavy hors d'oeuvres will be served and alcoholic beverages will be available for purchase. Please bring a government issued photo ID for access to Flat Tuesdays. Only guests 21 and over are allowed into Flat Tuesdays.  R, $
Men's Lacrosse Alumni Game
3:15 p.m.
UMBC Stadium
Baseball Alumni Batting Practice and Kids Run the Bases
3:30 p.m.
Alumni Field/Baseball Stadium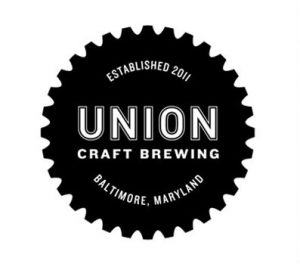 Athletics Alumni Pregame Soccer Social (Sponsored by UNION Craft Brewery)
5 p.m.
Retriever Soccer Park
Reconnect with your fellow UMBC athletics alumni before watching the men's soccer team take on 2016 defending champs Albany! $5 gets you a ticket to the game, along with a BBQ dinner, alcoholic beverages, and family activities! Please bring a government-issued ID, as we will have wristbands for all attendees over 21. R, $


Soccer Game: Retrievers vs. Albany
7 p.m.
Retriever Soccer Park
Watch our Retrievers play under the lights! R, $
Young Alumni Party
8 p.m.
Alumni Hospitality Tent

Did you graduate in 2007 or later? Join us for the ultimate party for young alumni! Tickets are $15 and include a drink ticket for a full bar, hors d'oeuvres, and a 🔥 LIT 🔥 evening of socializing and dancing! Please bring a government-issued ID, as we will have wristbands for attendees over 21. R, $
ONGOING
Gun Show
Through October 14
Center for Art, Design, and Visual Culture (CADVC)
The Center for Art, Design and Visual Culture presents Gun Show, an exhibition of more than 100 life-size replicas of assault rifles created by artist David Hess from "rescued" objects. Hess aims for this project to foster dialogue about one of the most volatile issues of our time – guns, who should or should not own them, whether or not to legislate them, ramifications of their use or misuse, and how issues of race, class, gender identity, and age impact every aspect of these questions. More information is available at http://wp.me/p2xNJ1-23P.
Man, Image, Idea: Photographs of Men from the Mark Rice Collection
Through December 12
Albin O. Kuhn Library Gallery
Man, Image, Idea: Photographs of Men from the Mark Rice Collection is an exhibition of approximately 75 photographs from The Mark Rice Collection, donated to the Special Collections at the Albin O. Kuhn Library and Gallery at UMBC in 1998. The exhibition considers various aesthetic, social, and historical aspects of the photographic representation of the male body since 1969 and the history of gay male photography. This exhibition sets out to display and entice contemplation of of the male body and engage the complicated dynamics of looking at the male form.