R = registration required
$ = paid event
HOW TO REGISTER
To purchase tickets for the Comedy Show with Trevor Noah, the Student Leader Reunion, and all athletic events, head to our new UMBC Tickets site.
To register for the Alumni Awards, click here.
Registration for all other events is located here.
 THURSDAY, OCTOBER 5
2017 Alumni Awards
6:30 p.m. ceremony, 7:30 p.m. reception
Earl and Darielle Linehan Concert Hall, PAHB
Each year, the UMBC Alumni Association honors Retrievers who have made an outstanding contribution to their professions and their communities. Head to the Alumni Blog for the full slate of this year's honorees, and to read up on past Alumni Award recipients. R
FRIDAY, OCTOBER 6
Poetry Slam
6:30-8 p.m.
Atrium and Lobby, PAHB
Slam BIG and Win BIG at the fifth annual Poetry Slam hosted by the English Department! A panel of judges will award prizes– including $200 for 1st place — for students and alumni sharing their original work. To participate in the slam, submit a print and video version of original poetry no more than five minutes long to HomecomingSlam@gmail.com. Entries will be judged on their poetic effects, compelling content, and performance. All UMBC students and alumni are eligible to enter. R
Homecoming Bonfire
Dusk
Erickson Field
Join (seb) and the Homecoming committee for the annual bonfire! Enjoy free wings, falafel, and giveaways!
Retriever Dance Marathon
10 p.m.-2 a.m.
UC Ballroom

Join Retriever Dance Marathon (RDM) for a night of dancing for the kids! RDM works with the Be Positive (B+) Foundation to provide financial assistance for families of children with cancer. Each year they host a dance marathon at UMBC to celebrate the past year's fundraising efforts. Students, faculty, and staff are invited to join them for raffles, giveaways, free food, and dancing For The Kids (FTK) to help support children with cancer and their families. Want to help RDM reach their goal? Visit umbcrdm.site.
SATURDAY, OCTOBER 7
Homecoming Block Show
8-10 p.m.
Fine Arts Amphitheatre
Come out and support members of UMBC's National Panhellenic Council (NPHC) & Multicultural Greek Council (MGC) as they showcase their talents in the Homecoming Block Show.
SUNDAY, OCTOBER 8
Women's Soccer vs. Hartford
1 p.m.
Retriever Soccer Park $

Volleyball vs. Albany
1 p.m.
RAC Arena $

MONDAY, OCTOBER 9
Homecoming Hype
12-1 p.m.
Commons Terrace
Don't miss out on your chance to snag some Homecoming 2017 swag! Get an updated schedule of events and free giveaways!
TUESDAY, OCTOBER 10
Homecoming Screenprinting & Crafts
12-2 p.m.
Commons Mainstreet
Join (seb) and commonvision for an afternoon of crafts and screenprinting. commonvision staff will be doing on-site printing of the Homecoming logo on special giveaway items while supplies last.
THURSDAY, OCTOBER 12
Talent Show
8-10 p.m.
UC Ballroom
See the best of UMBC in the annual Homecoming Talent Show. Get there early — this event is always packed!
FRIDAY, OCTOBER 13
Men's Basketball Tip-Off Event
7 p.m.
Location TBD R, $
Student Leader Reunion
7 p.m.
RAC Fitness Studio
Join us for a gathering of alumni members of (seb), SGA, Greek Life, and The Commons. R, $
Comedy Show with Trevor Noah
8 p.m. doors, 9 p.m. show
The RAC
Come for a night of laughs with the host of Comedy Central's The Daily Show, Trevor Noah! Tickets are $30 for students and $35 for faculty, staff, and alumni…be sure to pick yours up when they go on sale September 1. R, $
SATURDAY, OCTOBER 14
Family and Parent Breakfast
9:30-11 a.m.
Skylight Room

Join us for a Homecoming Family breakfast! Meet with other families and members of the campus community to check-in on the first few weeks of the fall semester. Breakfast and freebies are on the menu! Tickets are $10 per person, but students with a red card and children 12 and younger eat free. R, $
Grit-X Talks
10:30 a.m.-12 p.m.
Black Box Theatre, PAHB

Back by popular demand from the 50th anniversary weekend, we invite you to listen and learn as some of UMBC's most intriguing faculty and alumni minds enlighten us. Check out the full lineup of speakers here! R
Homecoming Carnival
12-9 p.m.
Erickson Field
Bring your friends and family to the annual Homecoming carnival! This year's carnival will feature food trucks, games, inflatables, rides, and more! Admission is free, but attendees can purchase a $5 wristband the day of for unlimited carnival rides. Throughout the day, we'll also have an alumni hospitality tent for reunions and meet-ups, featuring giveaways, complimentary refreshments, and a cash bar with wine and beer. More details coming soon! R
Humanities Scholars Program Alumni Reception
12-2 p.m.
Dresher Center Conference Room (Room 216), PAHB
Good company, good food, and good views. What else can we ask for? Come over and enjoy one of the best views on campus while catching up with other humanities scholars alumni and meeting the current ones. R
Celebrate with the Honors College
12:30-2:30 p.m.
The Sports Zone, Mezzanine Level, The Commons
Reconnect with Honors College friends, and make new ones! Please join the faculty and staff of the Honors College for a family-friendly celebration of the Honors College community. Open to alumni and current students and their families. There will be a craft, door prizes, and refreshments. For questions or more information, email the Honors College at honorscollege@umbc.edu or call 410-455-3720. R
Fab Four Alumni Luncheon
12:30-2 p.m.
Skylight Room and Fireside Lounge
The Fab Four are at it again! Connect with the first four graduating classes over a buffet lunch and reminisce on the last 50 years (and how great the 50th weekend was!). Alumni and current students will deliver remarks on how the campus continues to grow as we move into our next half-century. R, $

Women's Lacrosse Alumni Game
2:30 p.m.
UMBC Stadium
AKA Lambda Phi Reunion
3-6 p.m.
Flat Tuesdays
We're calling all alumnae members who were initiated in the Lambda Phi chapter to join us for a Homecoming social. The registration fee is $10, and we encourage you to make a minimum donation of $15 to support the Second Generation Scholarship. We also encourage you to attend other Homecoming events, including the Carnival – the more, the merrier! Heavy hors d'oeuvres will be served and alcoholic beverages will be available for purchase. Please bring a government issued photo ID for access to Flat Tuesdays. Only guests 21 and over are allowed into Flat Tuesdays.  R, $
Men's Lacrosse Alumni Game
3:30 p.m.
UMBC Stadium
Baseball Alumni Batting Practice and Kids Run the Bases
3:30 p.m.
Alumni Field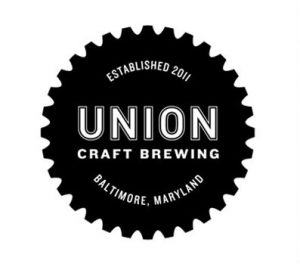 Soccer Pre-Game Social (Sponsored by UNION Craft Brewery)
5 p.m.
Retriever Soccer Park
Reconnect with your fellow UMBC athletics alumni before watching the men's soccer team take on 2016 defending champs Albany! $5 gets you a ticket to the game, along with a BBQ dinner, alcoholic beverages, and family activities! Please bring a government-issued ID, as we will have wristbands for all attendees over 21. R, $


Soccer Game: Retrievers vs. Albany
7 p.m.
Retriever Soccer Park
Watch our Retrievers play under the lights! R, $
Young Alumni Party
8 p.m.
Location TBD

Did you graduate in 2007 or later? Join us for the ultimate party for young alumni! Tickets are $15 and include a drink ticket (for a full bar), hors d'oeuvres, and a 🔥 LIT 🔥 evening of socializing and dancing! R, $