UMBC invites your family to join us for our Homecoming & Family Weekend 2022 in October! As one of our favorite annual traditions, UMBC Homecoming & Family Weekend gives parents, siblings, grandparents, and the whole family the perfect opportunity to get to know the UMBC community and spend quality time together. Enjoy fun and educational activities for the whole family while learning more about your student's experience at UMBC. From the Parent & Family Breakfast, GRIT-X, Carnival, and the UMBC soccer game, there will be something for everyone to enjoy.
Get connected and stay informed on ticket availability and other family events through the UMBC Family portal. More events will be posted throughout September.
Location
University Center : Ballroom
Date & Time
October 15, 2022, 10:00 am – 12:00 pm
Description
Meet with other families and members of the campus community to check-in on the first few weeks of the fall semester.  Breakfast and freebies are on the menu! Tickets are $15 per person. UMBC...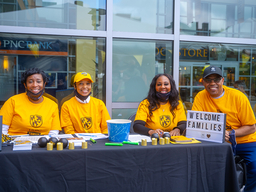 Location
The Commons : Circle
Date & Time
October 15, 2022, 2:00 pm – 4:00 pm
Description
Extend beyond campus with a shuttle tour of UMBC's surrounding communities of Catonsville and Arbutus. We'll make a stop at OCA Mocha, a coffee shop and art gallery founded by UMBC...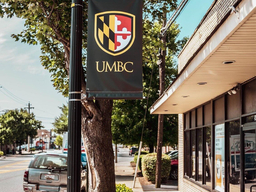 Location
Retriever Activity Center (RAC) : 144
Date & Time
October 16, 2022, 12:00 pm – 1:00 pm
Description
UMBC Families and students are invited to join our UMBC Fitness instructors for a fun Line Dancing Class in our recently renovated Retriever Activities Center. Line dance is a form of dance in...